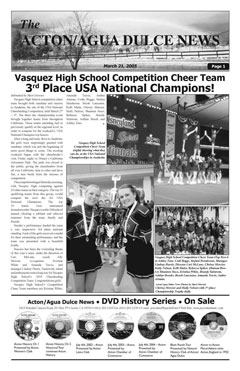 Issues are printed in
black & white & color
aadnews
web & print
Acton Agua Dulce News

You get:
daily online access to AAD Headline Video News stories

see stories when they post - day or night - 24/7

AAD eMall Directory of over 100 local business movie web pages

local Acton Agua Dulce street index linked to Google - photo & hard to find street maps

weekly printed newspaper index of online video stories

local print photo essays with current community stories

local legal notices printed weekly mailed to you every friday

savings coupons and limited time discount offers from local businesses

printed community calendar of events updated and mailed to you every friday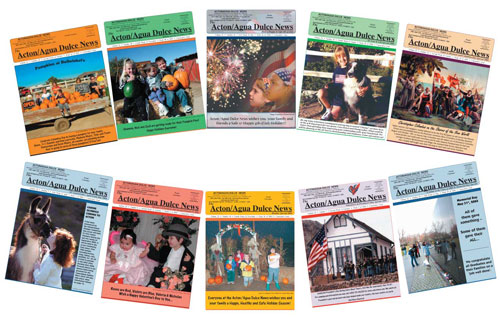 52 Issues - Yearly Subscription $150
USPS mailed Fridays and electronic emailed Saturdays

---

Extra Copies
$10. handling plus $2. per copy.